Top Pump N Pose Muscle Oil, Synthrol 877™
Synthrol 877™  Pump-N-Pose formulation, the top brand of choice among professional bodybuilders. The most commonly used muscle enhance oil in bodybuilding. This specific brand, sells more than all the other brands combined. Often counterfeited and sold cheap for a quick buck, buy direct from the source. Synthrol 877™ is only sold by a handful of companies. The top one being Muscle Labs USA and here on LegalSteroids-RX. Make sure you're receiving the original top site enhancement oil and not some phony snake "oil".  Safe, proven consistent big muscle results and legal. Everyone from professional bodybuilders to amateur non competing guys rave about Synthrol 877™
Often call site enhancement oil, Synthol oils have been around since the 1980's. Typically used by bodybuilders at the professional level to boost the appearance of lacking muscle. Also known as "fluffing".
Benefits Of Synthrol 877™
Top site enhancement oil in the world
100% legal
Results guaranteed
How Synthrol 877™ Works
A safe and sterile product, laboratory prepared and vacuum-sealed.  This top formula is practically painless for top muscle growth. The ingredients, long, medium and short fatty acids, benzyl alcohol and a ph balanced proprietary blend that makes Synthrol 877™ the most sought after site enhancement oil in the world.
How to Take Synthrol 877™ Pump-N-Pose
Use for professional bodybuilders under strict regimen and careful dosing. You'll feel confident as you appear larger after use. Often used 4 weeks prior to competing. Also, users report 2-3″ to biceps in as little as 30 days. Furthermore, can be used with all muscle groups.
Summary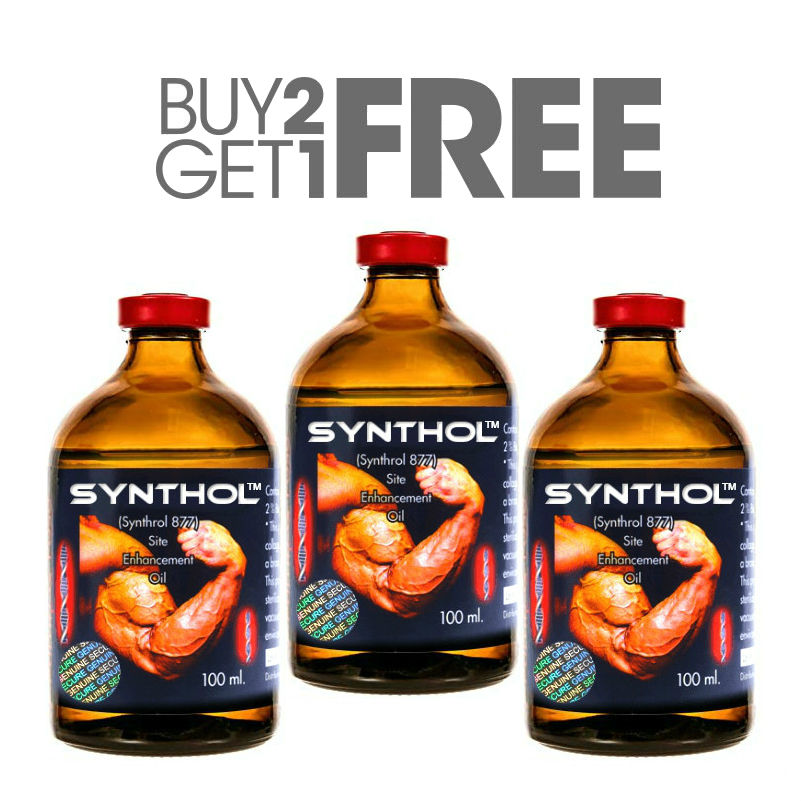 Author Rating
Brand Name
Product Name
Price
Product Availability